How to get to Bradley Airport by Bus


Buses from Bradley International Airport with Bus Routes and Times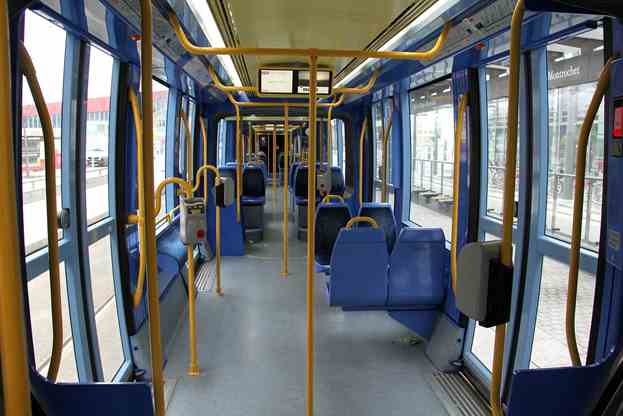 Bradley Airport in Windsor Locks is only 30 minutes from Hartford, Connecticut's capital.
Buses at the Ground Transportation Center are stationed outside Terminal A of Bradley Airport.
CTtransit provides a dedicated bus, called the 30-Bradley Flyer, to conveniently link Bradley International Airport and downtown Hartford. The Bradley Flyer provides semi-express, direct service to the Connecticut Convention Center and Union Station in Hartford.
It currently operates every 40 minutes on weekdays and Saturdays, roughly every hour during the early morning hours, late at night, and on Sundays. The fare is $1.75 for one-way.
There are also buses at Bradley operated by CTtransit that connects Bradley Airport to Windsor Locks RR Station for those who opt to travel via Train. On weekdays, the route known as Route 24 Bus Service operates from 5:30 AM until 11:30 PM.
To access the bus service, please proceed to Terminal A's baggage claim/arrivals level, and move to door 6. The bus stop is on the outer curb and marked "Local Buses/CTtransit."
Local bus routes make regular stops every 2 to 3 blocks, connecting neighborhoods with urban centers and providing connections within and between communities. Although individual trips on some local buses are operated in a skip-stop fashion, local buses primarily serve city streets. They also take routes to malls, hospitals, and shopping centers.
There are also express services for express route buses. They operate weekdays mostly on peak hours, between suburban Park & Ride lots to downtown Hartford. Several expressways serve 7 days a week. Express buses' regular fare is based on how many zones were traveled.
Passengers are responsible for their personal luggage if any.
Which Bus services/routes have stops at Bradley Airport?
WINDSOR/WINDSOR LOCKS
Bus Service Operated By CTTransit- Hartford
24 - WINDSOR RR STN VIA BRADLEY INT'L AIRPORT
24 - WINDSOR LOCKS RR STN VIA BRADLEY INT'L AIRPORT
Where are the Bus Stops at Bradley Airport?
| | Bus Stop Name | Latitude | Longitude | View on Map |
| --- | --- | --- | --- | --- |
| directions_bus | BRADLEY INTERNATIONAL & TERMINAL A | 41.93011 | -72.685785 | View |